Cootie 2014 S/S
" THE PENDULUM SWINGS "
COOTIE PRODUCTIONS GARMENT WORKERS
†お客様配布用「 Image Book 」の到着です!!†
*空気感や匂い、温度や湿度までが伝わってきます。ant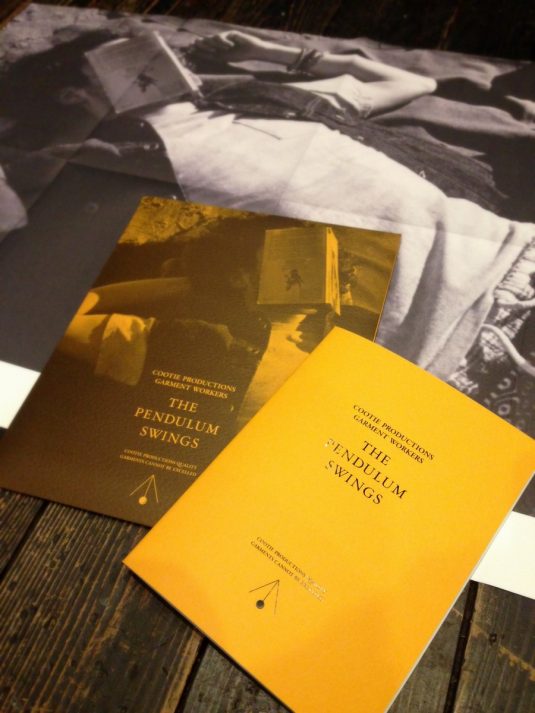 Cootieの世界観を篤とご覧ください!!!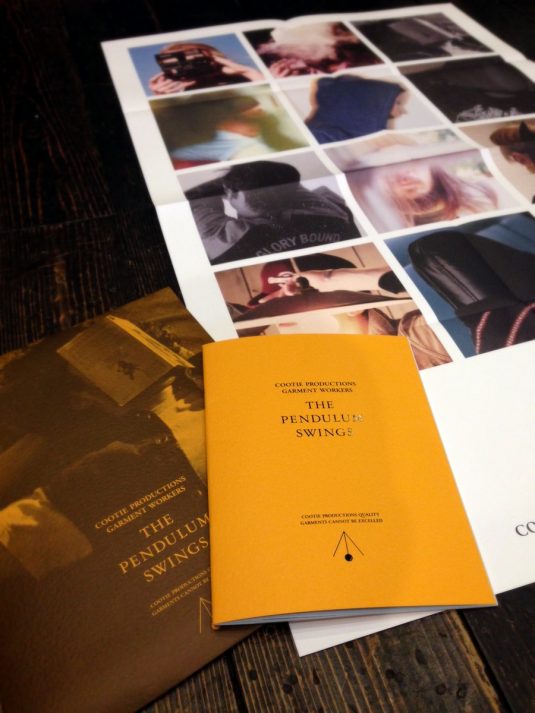 今回はモデル着用のイメージ・フォト・ブック&ポスターが入っております。
ポスターにはAタイプ横型:モノクロ/Bタイプ縦型:カラー(2種類)ございます。
数に限りがありますので無くなり次第終了とさせて頂きます。
———————————————————————————————————–
Humanity has advanced,when it has advanced,
not because it has been sober,responsible,and cautious,
but because it  has been playful,rebellious,and immature.
————————–
You risked your life,but what else have you ever risked?
Have you risked disapproval?
Have you ever risked economic security?
Have you ever risked a belief?
I see nothing particularly courageous about risking one's life.
Right?
You get your reward and suffer no earthly consequences.
That's not courage.
Real courage is risking something that might force you to
rethink your thoughts
and suffer change
and stretch consciousness.
Real courage is risking one's clichés.
——————————–
If you lack the iron and the fuzz to take control of your own life,
if you insist on leaving your fate to the gods,
then the gods will repay your weakness by having a grin or tow at your expense.
Should you fail to pilot your own ship,
don't be surprised at what inappropriate port you find yourself docked.
You may protest that it is too much to ask.
Of course it is asking too much.
The price of self-destiny is never cheap,and in certain situations it is unthinkable.
But to achieve the marvelous,it is precisely the unthinkable that must be thought.
Alter your course…the pendulum swings.
—————————————————————————————————————